Pricing your BIM Project
Pricing your BIM project is never a straight forward process, we believe at IBIMS that no two projects are alike when it comes to pricing. Thus, based on our experience with pricing hundreds of proposals either those we won or we did not, we will list herein the approach we utilize when we price your projects. However, you can refer to our website to find our BIM price calculator a step-based price calculation app we developed to enable a vast price estimate.B
1- Project Type
The first factor we consider when we price a project is the project type as this is a core factor. Thus depending on the project type, we proceed with our estimate. Basically, project types that we consider are as following:
Civil
Residential
High-rise Towers
Mid-rise Buildings
Healthcare
Educational
Data Centers
Exhibition Hall
Warehouse
Workshop
2- Built-Up Area (Sq.m)
Secondly, the built-up area is a driving factor we use when we assess your request on our BIM Price Calculator. Thus, we have our price matrix and algorithm to integrate the area you provide with the selected BIM scope of work to come later on.
3- Scope of BIM Work
Though for some people the scope of work seems to be the most important factor, we allocate it at IBIMS as the third price driving factors, thus, based on the selected scope of work you can choose from three main options as following:
However, you can refer to our detailed BIM services to illustrate each service's extent and inclusions. T
SUMMARY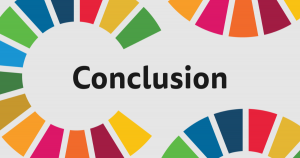 Eventually, we believe that our BIM Price Calculator is a powerful tool to vastly develop either a high-level pricing number or a detailed pricing proposal, thus you are free to try our BIM Price Calculator it and give us your feedback if you have.
Our upcoming post will be on the application of the BIM price calculator tool and some tips to properly utilize it.